Leaf Seal HEPA Filtration
EMCEL Cylindrical HEPA Filters can be supplied incorporating the EMCEL Leaf Seal System which provides a superb, long term, air tight installation without the need for clamping mechanisms.
These are used in our push-push and push-pull housings and are desirable for pharmacuetical applications and within the nuclear industry.
EMCEL have the in-house capability to design and manufacture to individual specification requirements or alternatively elements can designed to meet performance requirements of ES_0_1735_2 or alternatively can be designed to meet customer specific requirements.
Positive Seal Repeatable
Ease of handling into Change Bag or Containment
Can be used Vertically or Horiontally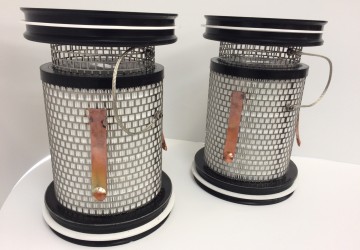 Find Out More
If you are not sure what filter you need, or require more information call us on 01403 253215 or send an enquiry.
One of our team of experts will be able to help answer any questions that you may have and advise you on the correct product for your application.