HEPA Canisters
Designed and manufactured to meet the requirements of ES_0_1733_2 Issue 3 (formerly AESS 30/93450) available in 5 and 25 litres/second capacities with Cylindrical or Rectangular Casework.
Efficiency greater than 99.99% against BS3928 – Sodium Flame Test Method
Initial pressure drop not exceeding 325 Pa for 5 l/sec versions or 275 Pa for 25 l/sec versions
Canisters manufactured from mild steel with two-pack epoxy painted finish.
Each filter individually tested and certified
Stainless Steel, High Temperature versions available
For more information on our Nuclear Filter Solutions please click here to open a new window.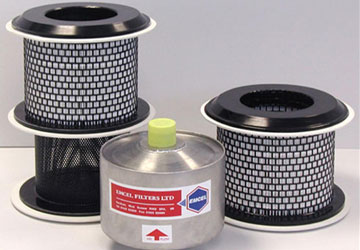 Find Out More
If you are not sure what filter you need, or require more information call us on 01403 253215 or send an enquiry.
One of our team of experts will be able to help answer any questions that you may have and advise you on the correct product for your application.