High Capacity HEPA Filters
Applications combining high efficiency and high flow rates are easily catered for at EMCEL Filters by our High Capacity HEPA Filters manufactured using a multiwedge minipleat design.
We manufacture High Capacity HEPA filters in a number of sizes, the standard filter sizes accommodate a flow rate of 1,700m³/hr and 3,400m³/hr respectively with a pressure drop of no more than 350pa (clean).
Our filters are manufactured to order and a range of options are available.
Caseworks: 
Painted Mild Steel
Galvanised Steel
Stainless Steel (316 or 304)
MDF
Plastic
Efficiencies:
F7 – U15 rated media options available (depending on the flowrate)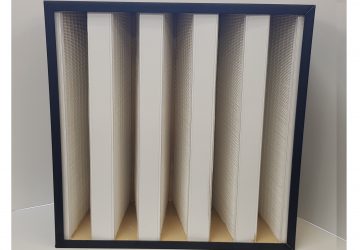 Find Out More
If you are not sure what filter you need, or require more information call us on 01403 253215 or send an enquiry.
One of our team of experts will be able to help answer any questions that you may have and advise you on the correct product for your application.