Plastic Framed Disposable Panel Filters
In appearance these panel filters look identical to the usual, conventional card framed disposable panel filters.
The difference is in the material that the frames are made of. In this case a thin plastic sheet that is formed on our own flatbed computer controlled cutting machine. The result is a new disposable filter with a frame that is  completely water resilient. Ideal for all applications where the air being filtered has a high moisture content and where filters may be exposed to the elements.
Application examples include:
Rooftop Air Conditioning / Filtration Units
Swimming Pools / Spa Baths / Steam Rooms
Coastal Areas / Damp Environments
Countries with a Humid Climate
In many of these environments, conventional card framed filters have to be regularly changed over a short time span. This is often not due to filter media being clogged/full but due to damage caused by moisture degrading the card frame.
The plastic Filter frames are available in Black or White material.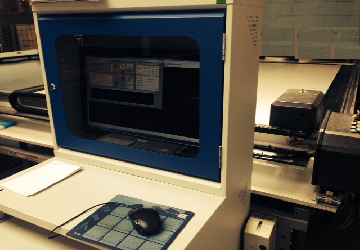 Find Out More
If you are not sure what filter you need, or require more information call us on 01403 253215 or send an enquiry.
One of our team of experts will be able to help answer any questions that you may have and advise you on the correct product for your application.