Circaframe Cleanable Dust Filters
Dust and Particle Filter
The EMCEL Circaframe filter is uniquely constructed, with a strong wire frame thermoplastically encased and heat-bonded to media.
We have a large number of media types with differing filtration characteristics to suit your needs. Virtually any size or shape is possible and the manufacturing process is suited to competitively priced small batch production.
EMCEL also have the capability to offer a hinged option which allows filter elements to be replaced more easily where access is limited. The hinged sections allow for a bi-folding mechanism which means the filter can be compressed, passed through the access panel, and then easily unfolded and fed into the unit.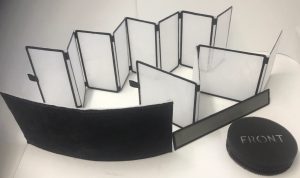 Typical Applications Include: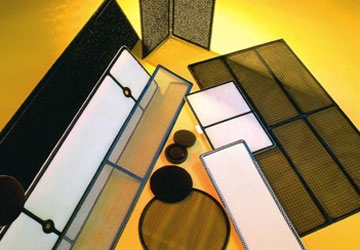 Find Out More
If you are not sure what filter you need, or require more information call us on 01403 253215 or send an enquiry.
One of our team of experts will be able to help answer any questions that you may have and advise you on the correct product for your application.