Disposable Bag Filters for HVAC Applications
EMCEL Disposable Pocket Bag Filters are widely used for the removal of airborne particle contaminants where high dust loading capabilities are required in HVAC Systems.
The multi-pocket design uses synthetic media to give maximum efficiency with minimal resistance. A rigid Header Frame ensures a precision fit and can be supplied with edge seals if required. Many sizes / efficiencies are available, please contact EMCEL for full details.
Typical Applications include: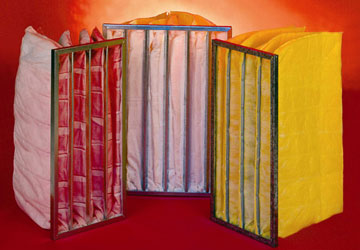 Find Out More
If you are not sure what filter you need, or require more information call us on 01403 253215 or send an enquiry.
One of our team of experts will be able to help answer any questions that you may have and advise you on the correct product for your application.