Replacement Carbon Filter Cells
Activated carbon filter cells manufactured by EMCEL Filters Limited to any size and specification to suit any new or existing filter installation.
With over 45 years technical and practical experience gained in the field of carbon filtration, EMCEL has the knowledge and capability to manufacture a superb range of high quality, high performance replacement filter cells for a broad spectrum of applications.
EMCEL filter cells are filled with high quality carbons used in pure granular form.
Standard Grade: The coconut-shell or coal based carbon used as a standard combines the high activity necessary to adsorb a broad spectrum of odours, gases and chemical vapours, with the granular hardness to minimise attrition and carbon dust liberation under the action of airflow.
Impregnated Grades: A number of special impregnated carbon grades
are available including impregnated grades developed by EMCEL  for the enhanced
removal of specific contaminants.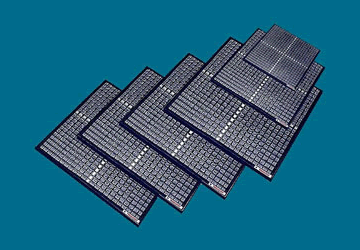 Find Out More
If you are not sure what filter you need, or require more information call us on 01403 253215 or send an enquiry.
One of our team of experts will be able to help answer any questions that you may have and advise you on the correct product for your application.