Activ-V carbon Filter
The Activ-V has been designed and developed by EMCEL Filters Limited as a high performance, general purpose, activated carbon filter unit to meet the air purification requirements of air conditioning and ventilation systems in many differing applications. The filter meets the requirements of the DEO spec. 037 and of the Department of the Environment specification M&E100.
The prime use of the Activ-V filter is a recirculation filter in air conditioning and ventilation systems for the purpose of removing the odour and staleness associated with the recirculation of conditioned air.
It is also suitable for the removal of light concentrations of specific chemical and gaseous contaminants from industrial intake or exhaust systems..
Applications include: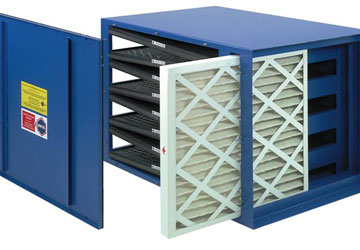 Find Out More
If you are not sure what filter you need, or require more information call us on 01403 253215 or send an enquiry.
One of our team of experts will be able to help answer any questions that you may have and advise you on the correct product for your application.