KATERCARB Carbon Filter
To meet the odour control requirements of the catering & food processing industries the Katercarb activated carbon filter unit has been designed and developed by EMCEL Filters Limited to meet heavy duty application requirements.
Within the Katercarb activated carbon filter EMCEL has brought together three features to counter the problem of catering odours:-
Carbon Filter Cells with a special grade of activated carbon to deal more effectively with food and catering odours, especially those generated by onions, garlic and other strong spices.
An integral non-combustible and washable grease filter to protect the carbon cells from grease saturation.
A disposable particle pre-filter pad held within a metal grille and frame to protect carbon cells from dust contamination.
Applications include:
Restaurants
Public Houses
Fast Food Outlets
Take Aways
Hotels
Canteens
Kitchens
Cafés
Food Processing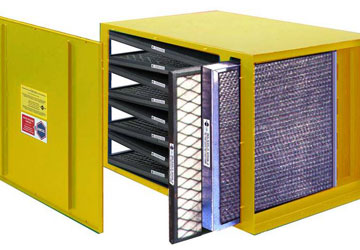 Find Out More
If you are not sure what filter you need, or require more information call us on 01403 253215 or send an enquiry.
One of our team of experts will be able to help answer any questions that you may have and advise you on the correct product for your application.