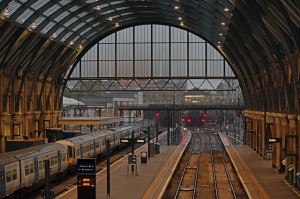 Air Pollution in our cities in the UK and across the world is only getting worse and this can lead to some serious health problems as well as exacerbating existing conditions such as asthma. London breached its air pollution limit for the year in less than a week at the start of 2017 and activists are calling for dramatic changes in the way we tackle this.
Nitrogen Dioxide is one of the worst offenders when discussing air pollution. DEFRA has suggested that it shortens lives "by an average of 5 months – ranging from healthy individuals experiencing negligible effects to susceptible individuals whose poor health is seriously exacerbated by NO2 pollution."¹
EMCEL manufacture Sonoxcarb units that remove atmospheric pollutants and acid gases, such as NO2, ensuring that the air you breathe in your homes and offices has been filtered. One of our customers recently installed over 50 of our filters into an apartment building to ensure the air quality for the residents. These units can be manufactured to suit your airflow and space restrictions.
There are a number of myths surrounding air pollution and the DEFRA guide for public health tackles a number of these from page 60. They include myths such as "There is nothing people can do to protect themselves from air pollution" and "we are already tackling our air pollution with our carbon reduction strategy". Follow the link below for more information.
One of the key things to remember is that poor air quality has an impact on everyone but changes can be made every day to reduce your exposure. If you are involved in the design or maintenance of building ventilation within inner cities speak to one of our Technical Sales team for more information.
¹ https://laqm.defra.gov.uk/assets/63091defraairqualityguide9web.pdf, p.11