Plug-In Particle Filters
The Plug-In particle filter features a fully machined body with a bonded or removable media insert. A wide range of foam media, meshes and grilles can be incorporated within the body, which can also be manufactured in a choice of materials.
The filter body simply plugs into a correctly cut circular aperture, ideal for electronic enclosures and all caseworks that require filtered ventilation. On versions that have a removable filter insert, the body can be left in-situ and the media only replaced or cleaned when necessary.
Plug-In filters are manufactured in several standard diameters or can be machined to suit special requirements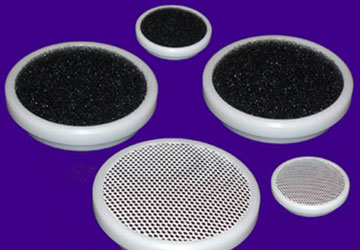 Find Out More
If you are not sure what filter you need, or require more information call us on 01403 253215 or send an enquiry.
One of our team of experts will be able to help answer any questions that you may have and advise you on the correct product for your application.