Filter Units for the removal of Carbon Dioxide
For the removal of Carbon Dioxide from the airflow during filling and emptying of storage tanks.
This is of particular importance when applied to the Condensate and Demineralised Water Storage Tanks associated with Combined Cycle Power Plants. These filter units can be flange mounted directly on top of the tank's breather or at ground level with duct connections to the tank's inlet/outlet breather.
The units contain replaceable filter cells for the adsorption of Carbon Dioxide. Replaceable Pre and Post filters are also incorporated within the units. A pressure/vacuum relief valve is also fitted to allow the airflow to bypass the unit should the filters become blocked.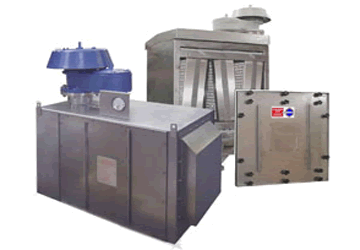 Find Out More
If you are not sure what filter you need, or require more information call us on 01403 253215 or send an enquiry.
One of our team of experts will be able to help answer any questions that you may have and advise you on the correct product for your application.