Combination Filter Units
For the removal of dust / particles plus odours, vapours and gases
EMCEL Combination Filter Units can be designed and manufactured in a variety of configurations to provide two or three stage filtration. These filter units incorporate particle pre-filtration plus patented EMCEL activated carbon filter cells plus HEPA (High Efficiency Particle Arrestance) filters.
Housings, fans and filter elements can be produced to suit a wide range of airflows, size restrictions and specific contaminant removal to suit any application requirements.
Applications include:
Laboratories
Medical Research
Chemical Industry
Military Installations
Cleanrooms
Production Plants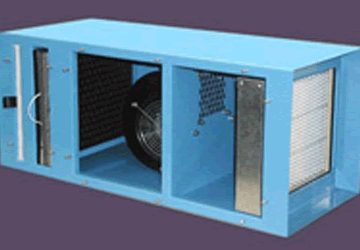 Find Out More
If you are not sure what filter you need, or require more information call us on 01403 253215 or send an enquiry.
One of our team of experts will be able to help answer any questions that you may have and advise you on the correct product for your application.