NATO Radial NBC Filter
Among the range of CBRN filters produced by EMCEL is the latest generation of NATO radial flow combination filter, manufactured and tested in accordance with STANAG 4447 and AEP54, Version B, Edition 1 (October 2014) for all essential contaminant levels and desirable levels.
In service with many NATO and other Navies, this filter provides CBRN protection through a combination of HEPA media and impregnated carbon granules integrated within the same casework.
Several filters are normally utilised within an CBRN, COLPRO (Collective Protection) system which provides positive pressure and safe breathable air  within a sealed area. Individual filter airflow is rated at 300m³/hr.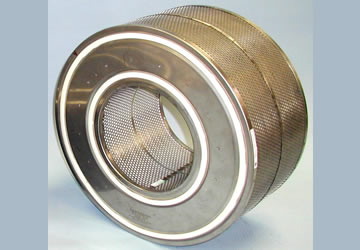 Find Out More
If you are not sure what filter you need, or require more information call us on 01403 253215 or send an enquiry.
One of our team of experts will be able to help answer any questions that you may have and advise you on the correct product for your application.