Allied Engineering Publication – AEP 54
EMCEL manufacture the No. 1 composite filter that is used for CRBN protection on military vehicles and other applications.
The filter contains a HEPA section, better than 99.997% efficient against BS3928 Sodium Flame for the removal of biological agents. And a specially impregnated carbon section for the removal of nuclear/chemical vapours and gases.
Since 2009 EMCEL have been independently testing materials in order to satisfy the requirements of AEP54. As a result of this work EMCEL meets the gas test requirement of AEP54 Version B, Edition 1  (October 2014) for all essential contaminant levels and desirable levels.
EMCEL also produce Training filters utilised to run normally when CBRN protection is not required. Utilising Training filters for testing, training and in no-threat situations reduces the usage of real filters, thus giving considerable cost savings. Features include replication of weight, pressure drop and optional HEPA filtration if required.
If you require a CBRN Vehicle Filter you are able to select which specification you require, whether this be the new AEP 54 or the NATO Triptych AC/225. Both options are available with the full CBRN protection as well as in training filters.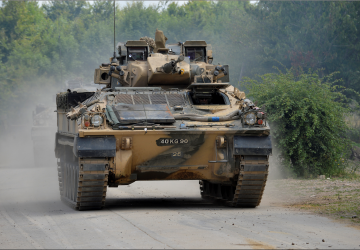 Find Out More
If you are not sure what filter you need, or require more information call us on 01403 253215 or send an enquiry.
One of our team of experts will be able to help answer any questions that you may have and advise you on the correct product for your application.