Your carbon cells need regular checks to ensure they are functioning properly. Unlike particulate filters there is no change in pressure drop when the carbon is exhausted, the first thing you notice may be a return of the odour that was previously neutralised!
EMCEL offer a Carbon Life Prediction Service (for cells exposed to non-hazardous contaminants) to predict when these cells may need replacing – for more information please click here.
We manufacture cells on site in Horsham, West Sussex and offer a range of carbon options to suit the application. This allows us to manufacture cells for existing units as well as new unit designs.
Activated carbon filter cells manufactured by EMCEL Filters Limited to any size and specification.
An essential part of the carbon cells is the internal honeycomb construction, which stops settling and migration of the carbon granules. This eliminates bypass of contaminated air without loss of absorption capacity. The carbon filter cells  will be faced with a synthetic filter medium to protect the carbon from ingress of particulates.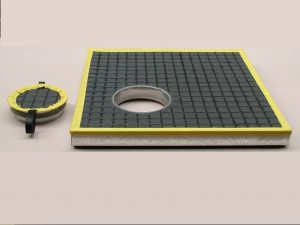 With over 60 years technical and practical experience gained in the field of carbon filtration, EMCEL has the knowledge and capability to manufacture a superb range of high quality, high performance replacement filter cells for a broad spectrum of application. For a quotation please contact our Sales Team on 01403 253 215 or email us on info@emcelfilters.co.uk