EMCEL Filters have been working with a well known maintenance provider for one of the UKs largest train companies to provide a solution to a dusty problem!
Initially a maintenance team would wrap filter media around a frame and this would be used for particulate filtration. The complications arose during the bi-annual changes of these filters. The wrapped media would need to be removed, while saturated with particulate matter, disposed of and re-wound to make the element serviceable again. A time consuming and dirty task, meaning the train was inthe maintenance bay for longer and the Maintenance Crews were exposed to dust contamination.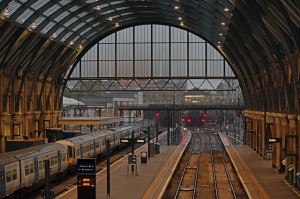 In discussion with our customer, EMCEL began researching new Media options in a bid to reduce both the cost to our customer and the exposure experienced by their Maintenance Teams. Various filter options are available to EMCEL Filters and we sourced a number of materials of equivalent efficiency for sampling. There needed to be a balance between the cost of the solution and the manual labour involved in installing and removing the new media.
The final solution has saved our customer time and money.
Contact our Sales Team to see if EMCEL are able to provide a more effective solution to your Air Filtration problems!