EMCEL manufacture a range of particulate filters depending on our clients requirements. Applications combining high efficiency and high flow rates are easily catered for at EMCEL Filters by our High Capacity HEPA Filters manufactured using a multiwedge minipleat design.
We manufacture your filters to order and are not restricted to standard sizes. A single filter high capacity HEPA filter can handle a flow rate of 3,400m³/hr and offer an efficiency of 99.997% against BS3928.
Below is a photo of one of our incinerable High Capacity HEPA Filters but these can be manufactured in a range of materials depending on the requirements of your application.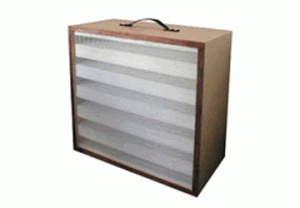 For more information please use the link here or contact our Sales Team on 01403 253 215.