At EMCEL we offer bespoke solutions across our entire range of filters.
This allows us to offer solutions that suit your application as opposed to offering a standard solution that might not be the best fit and be less cost effective in the long run.
EMCEL is known in the industry for offering high quality and bespoke filtration such as the Safe Change HEPA unit below.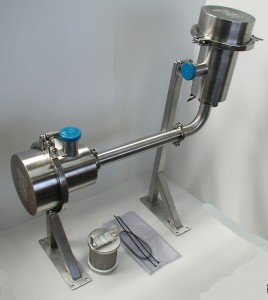 Our manufacturing site is designed to allow maximum flexibility when it comes to our customers requirements. Our in-house design team will draw your unit and send to you for review prior to manufacture. This ensures both you and EMCEL are certain the filter solution is correct prior to delivery.
Please contact EMCEL on 01403 253 215 or info@emcelfilters.co.uk to discuss your requirements.