As part of our ISO9001:2015 Quality certification EMCEL keeps thorough records of all our filters. Part of this process includes labelling our filters with our batch numbers for ease of traceability.
Each HEPA filter that leaves EMCEL is individually tested and the efficiency recorded. Our label options are varied and can be changed to suit your requirements. One of our standard labels is below.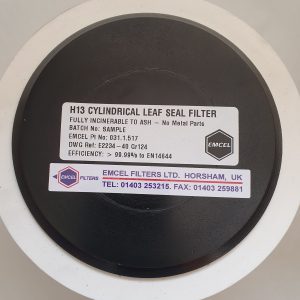 Our labels can include your part numbers and /or logo if this is preferred.