Fan Coil Filter elements or Circaframe filters are used in many areas including ventilation systems.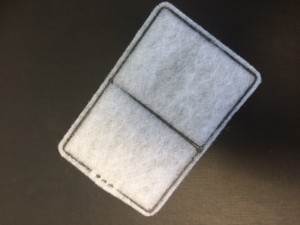 EMCEL Filters have designed a new method of manufacture which allows us to hinge the filter element so it can be installed in stages for applications with limited space, for example, air conditioning units with access via a small ceiling tile. Instead of man handling a large element the EMCEL design can be fed through the opening in sections without any bypass. They can then be removed and replaced the same way. Please note the photos here show our standard circaframe design.
Due to the capabilities at EMCEL we are able to manufacture any size section required. We are limited only by the size of the raw materials available.
Contact our Sales Team for a quotation on 01403 253215.