Lunch and Learn Session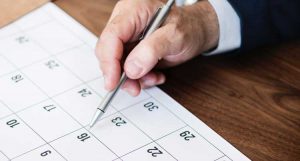 Our Lunch and Learn Sessions aim to familiarise your team with various types of air filters and what they are used for. This presentation is suitable for pharmaceutical, HVAC maintenance and building services engineering companies.
Learn about this and more at an EMCEL Lunch and Learn seminar held at your offices, the presentation will cover:
The types of air filtration technology and their applications in industry
Air pollution control, effective removal of particulate matter (PM) and atmospheric gases, such as NO2, SO2 and O3
EMCEL capabilities and bespoke system designs
Maintenance and Monitoring of filtration systems
The 40 minute lunch sessions are free to attend at your office, they include a 20 minute technical presentation and a 20 minute open discussion. Lunch is provided by EMCEL.
To book please complete the form below or email us on info@emcelfilters.co.uk and we will be in touch to confirm arrangements.