Coronavirus Response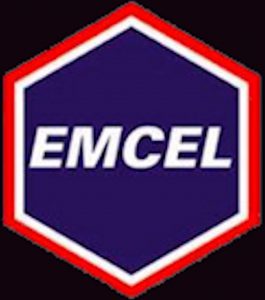 Following an extremely difficult 18 months for the whole world it appears that, for those of us in the UK and many parts of the world, the restrictions placed upon us are beginning to ease. While the threat of COVID 19 has not gone away a degree of normality is being re-introduced to our everyday lives. With this easing of restrictions comes other challenges for us all and it is important that we work with our customers and suppliers to overcome these.
The demand for our products is only one of the challenges that we face and we continue to work hard to satisfy this increased requirement. Once again, Emcel would like to thank all its customers and suppliers for their support and understanding in these testing times. We continue to work hard to manage customer expectations and to keep everyone informed as much as possible.
Our Office Hours remain unchanged (Monday – Thursday: 0830-1715, Friday: 0830-1300) and we are pleased to advise that we have managed to accommodate all our staff back into the offices in Horsham.
We are sure that we are not alone in experiencing significant issues with the availability of selected raw materials. We are, like many of you, being challenged by the rising costs and extended lead times of many of these materials. In an effort to mitigate lead time delays we are increasing our stock levels however, it is not logistically possible to cover every eventuality. Nonetheless, we must continue to ask you for understanding and flexibility with regards to your delivery expectations.
As a supplier of raw materials, we would greatly appreciate your continued efforts to keep us informed of any issues that you face, which may directly impact upon your ability to supply us. We are committed to being flexible and understanding in return and will work with you to manage any demands that we have.
The split shift pattern previously adopted in our factory to aid social distancing has ended although some modifications to our factory layout have been introduced to limit close contact as much as possible.
Thank you again for your patience and understanding. Please stay safe and if you have any questions, do not hesitate to contact us.
Your support, understanding and commitment to EMCEL is very much appreciated and we look forward to working with in the future.
Statement Released: 25th August 2021